Restaurant Hours:
We are currently open Friday-Saturday from 5PM-7PM.
We are currently closed Sunday-Thursday.
Our Last day of regular restaurant hours for the season is November 20th.
We will be open on Thanksgiving day with 1.5 hour seating's starting at 11am.
The Lake Champlain Room
Serving exceptional views from every table. We've taken the time to design a dining experience for all,
providing a direct view of the Green Mountains and of course, Lake Champlain.
Meet Our Chefs
Executive Chef Dan Rainville & Sous Chef Jeanette Stevens are the behind-the-scenes culinary experts that have created a menu tailored to exceed our visitor's expectations.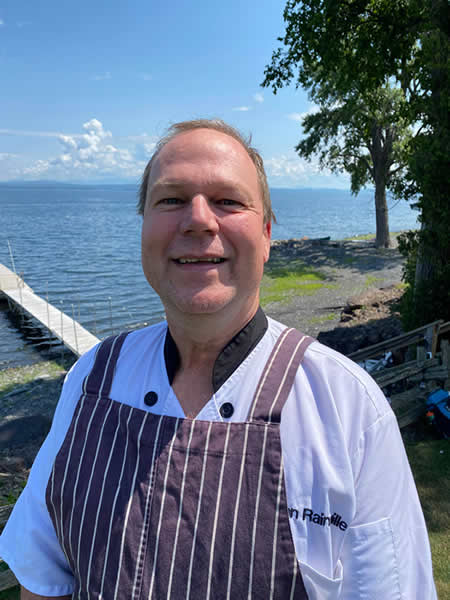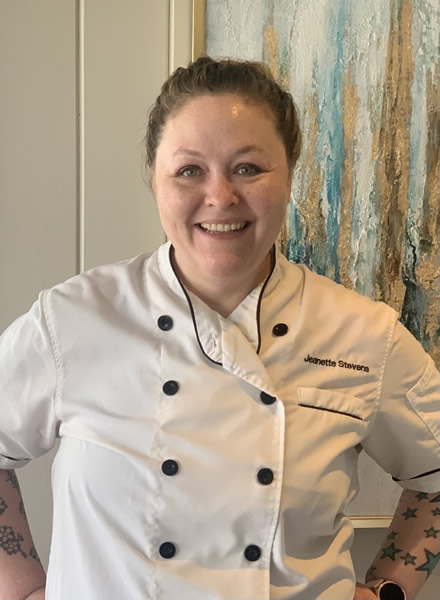 As an executive chef prior to joining the Shore Acres family in 1994, Dan has worked in Seattle, Providence, Boston, and Charlotte. His experience and incredible culinary skills shine through on every dish that passes through the kitchen doors on its way to the dining room. We are excited for Dan's 28th year at Shore Acres.
Jeanette came to us in 2009. As a child Jeanette could often be found in the kitchen with her parents, her love of food apparent from a young age. She got her first kitchen job at the age of 16, working at a local nursing home. After high school she attended New England Culinary Institute (NECI) and graduated in 1999. She would work as a kitchen manager, line cook, breakfast cook and assistant innkeeper until she returned to the NECI in July 2000. While at the NECI she would be a rounds instructor teaching a variety of classes including purchasing, a la carte, baking and pastries, banquets, and advanced cooking techniques for the next 8 years. When the NECI downsized, it was time for Jeanette to move on. She would come to join the Shore Acres team as Sous Chef, over a decade later we could say the rest is history. She continues to be inspired by Vermont's bounty of fresh local ingredients.
A TASTE OF LAKE CHAMPLAIN
Tables available on a first reserve, first serve basis
Hours: Monday-Thursday Closed, Friday-Sunday 5PM-7PM